Merville Youth: (Finding) Happiness →
merville-youth: Writer: Denise Gaston Prayer Leader: Cyrus Paul M. Orais Date: March 9, 2013 The funny thing about happiness is that it is a fleeting thing; we don't remember the way events had gone, but we remember the feeling that came along with it. We encapsulate it in a little jar and we keep it…
Merville Youth: Reflection: Resilience →
merville-youth: Writer: Angelo Abraham P. Arnaldo Prayer Leader: Pauline Ysabel S. Lapus Date: March 2, 2013 "How was your week?" We find this an age-old question that is asked every week. Was it good? Was it bad? If it was, how bad was it? This is where Pauline introduced RESILIENCE. Resilience…
omg this is so interesting! Im excited to do more! Check it out
Sweeet this is so interesting! Excited for the next batch! Check it out
Reblog if you were born on your birthday.
teejae05: pwnator: mountainsofwater: sunshinegold: fuckyeahgleetards: somebodyfindme: iheartdianna: suspendedintime-: moowithmenic: sheslikeacatinheat: teamomiamor: grapedinthemouth: justtbreathe:     Like the spinning dick above :))
Coming Back
Back by popular demand, well it's more of a "I demand that you follow me in tumblr, Gelo. Use it again" and not so much of the popular :P I admit having left this account idle since well.. matagal na! Na-miss ko rin maglagay ng kung anu-anu from anything to everything. Busy-ness has kept me away from you tumblr mah boy!
My Hiccups Are Back Again
and again and again and again and again… It;s been two days now! They come and go. Everytime I eat a lot, take lots of water, and even take afternoon naps… It cures and goes back again like MacArthur… I shall return!
Another "Not so Interesting" conversation with the...
User: Hoy ikaw!
Cleverbot: Your maker.
User: Maker mo mukha mo!!
Cleverbot: Mukha kang jebe.
User: Labo mo tangek!
Cleverbot: Weh?! Epal k pala eh.
User: Ulul! Sapakin ko manoy mo eh!
Cleverbot: Sige. San ka nakatira? Pupuntahan kita kahit nasa impyerno ka pa hayop ka.
User: Sa pwet mo nagkakape! Ano! Papasok ka ba or hinde?
Cleverbot: Are you talking about Papa John's Pizza?
User: May Papa ka pala eh! Bading!
Cleverbot: Nah. Cutie pie.
User: Ahahahaha Bakla ka nga! BAKLA!
Cleverbot: Passiamo una bella giornata io e te.
User: ANLABO MO!!
Cleverbot: Konusurken turkce dilini kullanirmisn.
User: ANO!!??
Cleverbot: Anong ano ba?
User: Ikaw! Anu ka ba ha?
Cleverbot: Oo nga, alam mo mag tagalog.
User: Oo marunong ako! Mang mang ka ba?
Cleverbot: The frogs in my head are croaking too loudly today!
User: Kaya pala eh! Walang utak ulo mo! Puro palaka!
Cleverbot: Can you speak tagalog?
User: HINDI EH! DI AKO MARUNONG!
Cleverbot: Oo naman! Kaya nga Tagalog din pagsalita ko diba?
User: Lasing ka ba o may topak ka sa ulo?
Cleverbot: What is the name of your friend?
User: Okay anlabo mo! End conversation!
Cleverbot: Good thing there's nobody to talk to.
User: Shut up Fool!!
Cleverbot: Are you male or female?
User: Male ako! GOODBYE!!
Cleverbot: Bye.
Lokong Cleverbot toh ah!!
User: WORCESTERSHIRE!! Cleverbot: *worships*. [New conversation] Cleverbot: WORCESTERSHIRE!! Cleverbot (To myself): Will you cry for me? Cleverbot (To myself): Yes… User: Pota! Cleverbot: No. User: Gay ka gago!! Cleverbot: Tangina ka. hahahaha try it! http://cleverbot.com
Analogy
If No Girlfriend Since Birth = N.G.S.B = NaGaSaBa Then No Boyfriend Since Birth = N.B.S.B = "NaBaSaBa" Nice! Hahahaha…. Nabasa ba? :)))))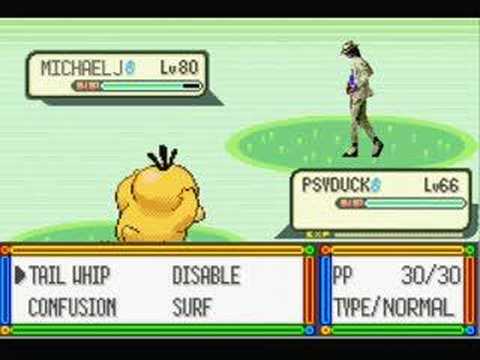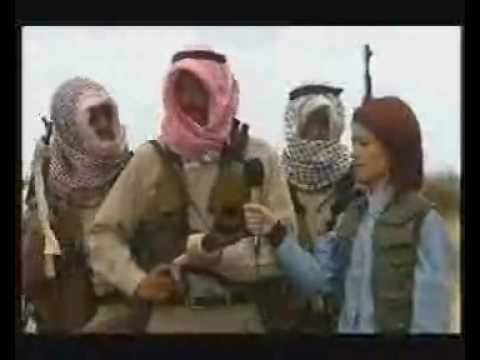 Before The "Egg" Hirit in Sex. (Scene sa Kotse)
Gem: Nagtext si Gorbs, nasan na daw tayo?
Cyrus: Sabihin mo nandito! Or nasa kotse!
Gem: haha oh siige... *texting*... "nasa car"
Cyrus: Anu sabi mo?
Gem: Nasa Car
Cyrus: Hahaha maasar yun
Gem: Nag reply na!
Cyrus: Anu sabi?
Gem: "AMPOPO!! SAN NA KAYO!?"
Cyrus: Ahahahahaha... sabihin mo traffic pa sa may SM Bicutan
Gem: Ayaw magsend
Cyrus: WALA NANG LOAD!
Sinangag Express Better Living: When Hannah gave...
Cyrus: Oy daya! Gusto ko din!
Gem: Don't worry Cy, you can take my egg
Cyrus: Sige! Pero ilan?
Gem: DALAWA EGG KO! Want it?
Cyrus: HAHAHAHAHA Amp! Ang pangit pakinggan!
Gem: HAHAHAHAHA DALAWANG EGG!!
Cyrus: HAHAHAHAHAHAHAHA *higa ulo* HAHAHAHAHAHAHA *palo mesa* HAHAHAHAHAHA...